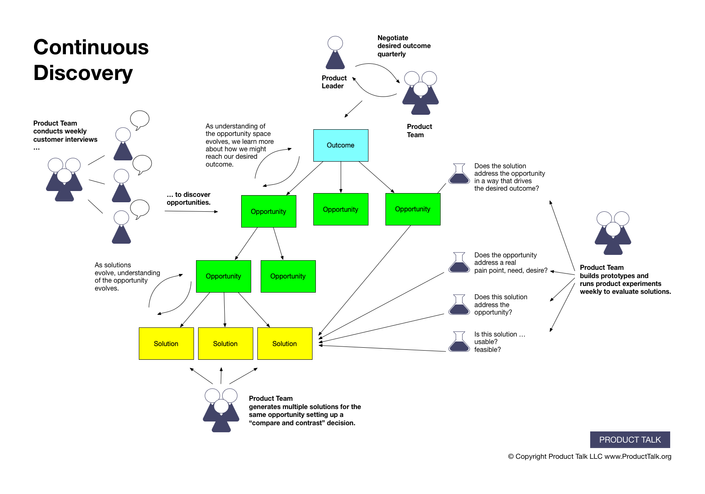 Master Class: Continuous Discovery Habits (Various Dates)
Develop the habits and critical thinking skills of a high-performing continuous discovery product team.
Enroll in Course
Enrollment is limited to 20 students in each cohort.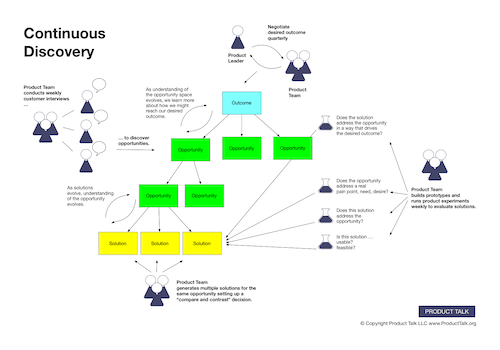 More teams are moving toward a truly cross-functional product team model where the teams that develops the product (i.e. product manager, designers, software engineers) are the ones responsible for doing their own discovery. They do their own user research, conduct their own experiments, and synthesize what they are learning week-over-week to support their daily product decisions.
In this Master Class, you'll learn how to develop the habits necessary to create a continuous feedback loop between your product development ideas and your customers. You'll learn how to start with a research question on Monday and end with some answers on Friday, in a way that is sustainable every week of the year.
This Master Class will mix real-world case studies with hands-on exercises to ensure that you go home with actionable takeaways. Come learn what the future of product discovery looks like.
We'll cover:
Getting to Evidence-Based, Team Decisions
Starting with Outcomes
Discovering Opportunities

Adopting Continuous Interviewing

Automating the Recruiting Process
Asking the Right Questions
Listening for Insights & Opportunities

Synthesizing Across Interviews

Mapping Your Customers' Experiences
Mapping Out the Opportunity Space

Prioritizing Opportunities

Discovering Solutions

Effective Ideation
Story Mapping Your Solutions
Surfacing Key Assumptions
Testing Assumptions
Here's what students have said about the curriculum:
"I feel like I got let in on a secret that great product managers all practice. Teresa broke things down and uses mapping in incredibly insightful ways!"
- Cameron Westland - Chief Technology Officer - Delphia
"I was able to take what I learned and immediately put it into practice at my job and am already seeing benefits from it. The hands on experience of doing the process from start to finish is well worth it."
- Evan Bowers - Senior Product Designer @ Zapier
This Master Class will be a series of six weekly, two-hour live sessions conducted via Zoom meeting software and will cover the entire Continuous Discovery Habits curriculum. Participants will work in groups via Zoom breakout rooms applying the tools and frameworks to a real-world case study. I've been coaching and teaching virtually for the past six years and plan to make this immersive, interactive, and fun.
Here's what previous students said about the online format:
"Doing it online and spaced out was great, because I got to fully focus on the material in intense bursts and then spend a week trying to use it before coming back for the next bit. Made a large amount of content more digestible."
- Andrew Skotzko, Director of Product
"Excellent use of Zoom breakout rooms, and the weekly updated Miro board template was a very effective shared work tool. Couldn't have been better in terms of online learning."
- Zach Powers, Product Manager, Quantum Spatial, Inc.
Participants will also have a dedicated Slack channel in the Continuous Discovery Habits Slack community to stay connected with the instructors and their peers. Many choose to use this community to get help applying what they are learning to their own work.
Special Bonus: Get 12 Months of Support After the Master Class
All Master Class participants have the option of adding a 12-month subscription to the Continuous Discovery Habits online course to their ticket purchase. This course includes:
Additional instructional material (articles and videos) that go in-depth on the Master Class topics.
Case studies and real-world examples of how teams are putting these methods into practice.
Activities designed to help guide your team's discovery work.
Access to monthly Q&A calls where you can get answers to your specific questions.
Access to a lively Slack community where you can connect with Teresa and like-minded peers.
12 months of online access is typically sold for $1499. However, as a Master Class participant, you'll have the option to add this subscription to your ticket for only $500. That's a saving of a $999. Don't miss out.
You'll be offered a chance to purchase this add-on after your initial purchase.
Your Instructor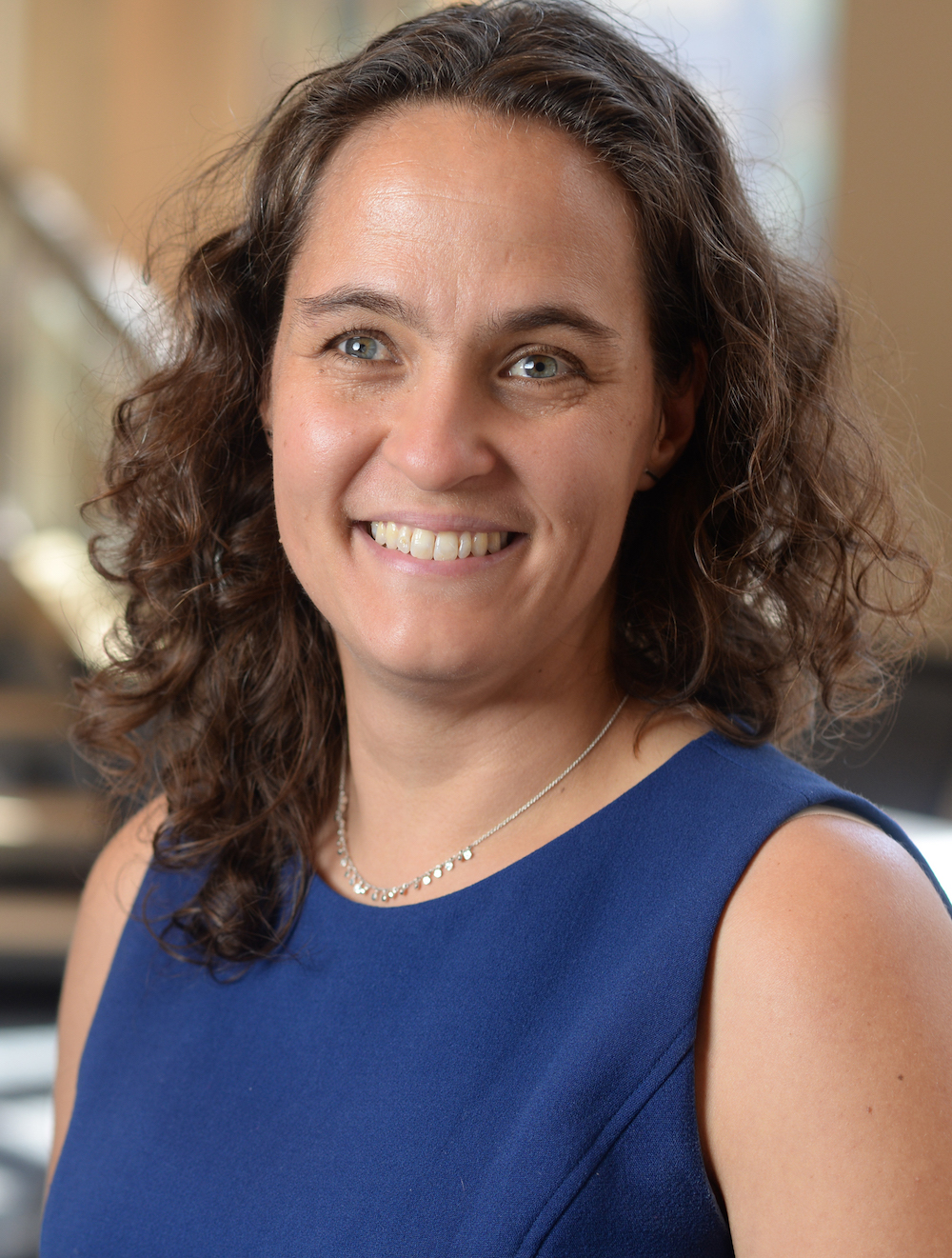 Teresa is a product discovery coach who helps teams gain valuable insights from their customer interviews, run effective product experiments, and drive product outcomes that create value for their customers and their businesses. She teaches teams how to connect the dots between their research activities and their product decisions, inspiring confidence that they are on the right track. Recent clients include Allstate, Capital One, The Guardian, and Snagajob.
Frequently Asked Questions
When does the course meet?
We meet for 2-hour live sessions each week for six weeks in a row. For specific dates and times for each cohort, see the options at the bottom of this page.
What is your refund policy?
We try to accommodate refund requests whenever possible. However, due to limited capacity, we cannot issue refunds within 14 days of the start date of the course.
What if I can't make all the sessions?
Each session will build on the previous session. These are live sessions that will combine real-time group activities as well as discussions led by Teresa Torres. There will not be an opportunity to make up a missed session. We strongly recommend you reserve time on your calendar for all six sessions. However, if something comes up and you are not able to make a session, you can still participate in the remaining sessions.