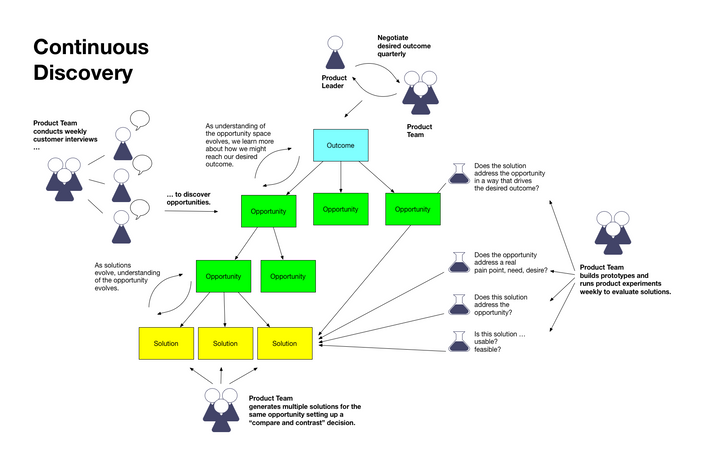 Continuous Discovery Habits
Develop the habits and critical thinking skills of a high-performing continuous discovery product team.
If you are looking for the book Continuous Discovery Habits, please go here.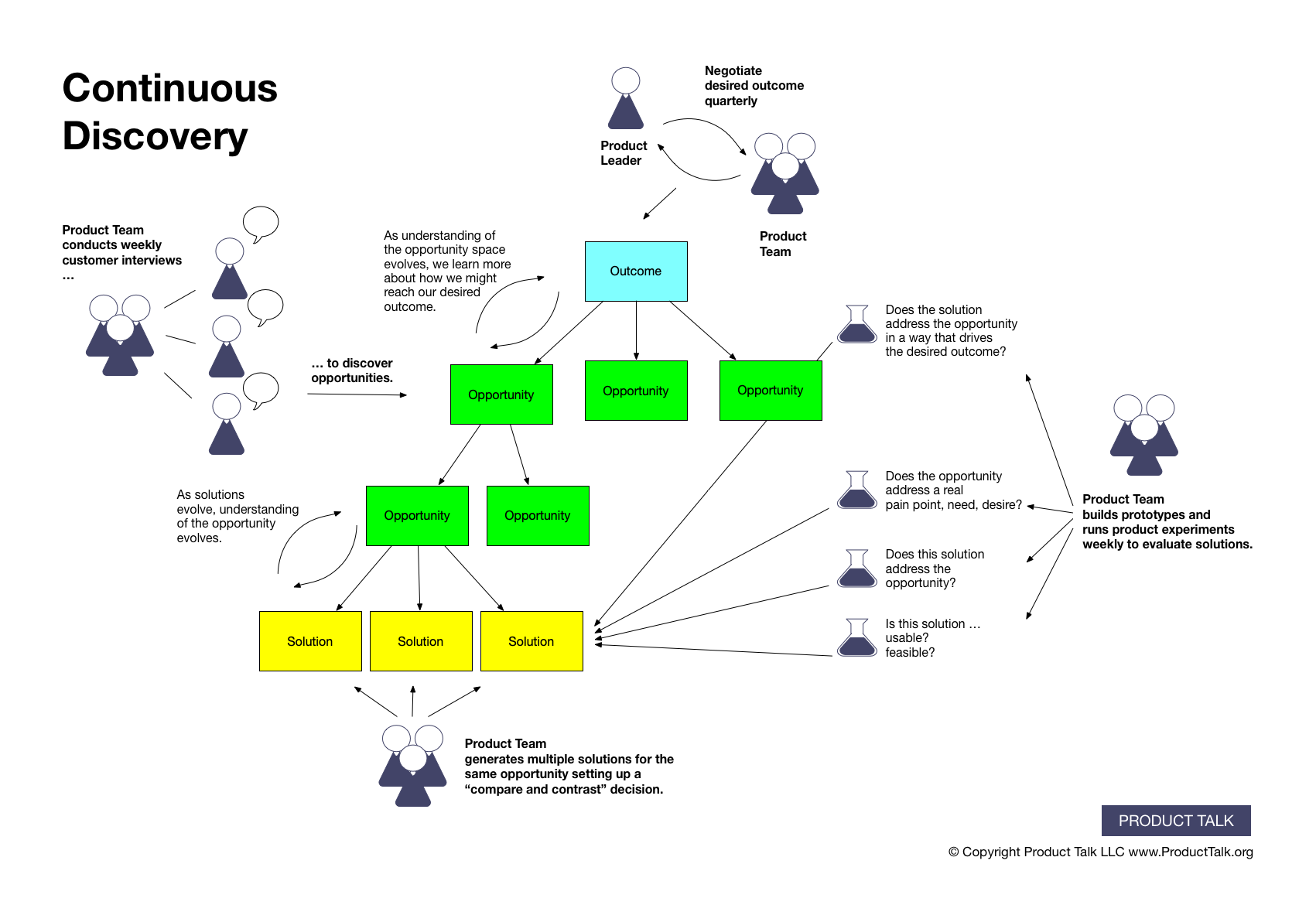 For the first time ever, I'm excited to open up the Continuous Discovery Habits curriculum to the public. This is the same curriculum that I've developed and honed over the past six years coaching product teams from around the world.
It covers how to get started with continuous interviewing—the keystone habit to continuous discovery, you'll get hands-on experience with opportunity solutions trees, you'll learn how to better use prototypes and experiments to evaluate your solutions by testing your assumptions iteratively and quickly, and so much more.
This course covers a structured and sustainable approach to continuous discovery. Every module includes instructional content plus activities that you can apply to your real-world work. You'll learn by reading, watching, and most importantly, doing.
You'll also get access to a Slack community of Continuous Discovery Habits practitioners. This community consists of teams who have already adopted the same practices you'll be learning, as well as fellow students going through the program for the first time.
Finally, you'll get access to monthly Q&A calls where you can get your specific questions answered from Teresa and other members of the community. Each month the call time will shift to accommodate different times zones around the world.
Course Curriculum
The What & Why of Continuous Discovery: How We Got Here
Starting with a Clear Desired Outcome: Begin With the End in Mind
Visualizing What You Already Know: Aligning Around a Shared Understanding
Continuous Interviewing: The Keystone Habit to Continuous Discovery
Mapping the Opportunity Space: A Deep-Dive on Opportunity Solution Trees
Making Strategic Decisions: Assessing & Prioritizing Opportunities
Supercharged Ideation: Using Your Opportunity Solution Tree to Help Everyone Generate Better Ideas
Identifying Hidden Assumptions: The Secret to Rapid Experimentation
Testing Your Assumptions: Go Fast and Test Things
The Experiment Toolbox: Level Up Your Experimentation Game
Your Instructor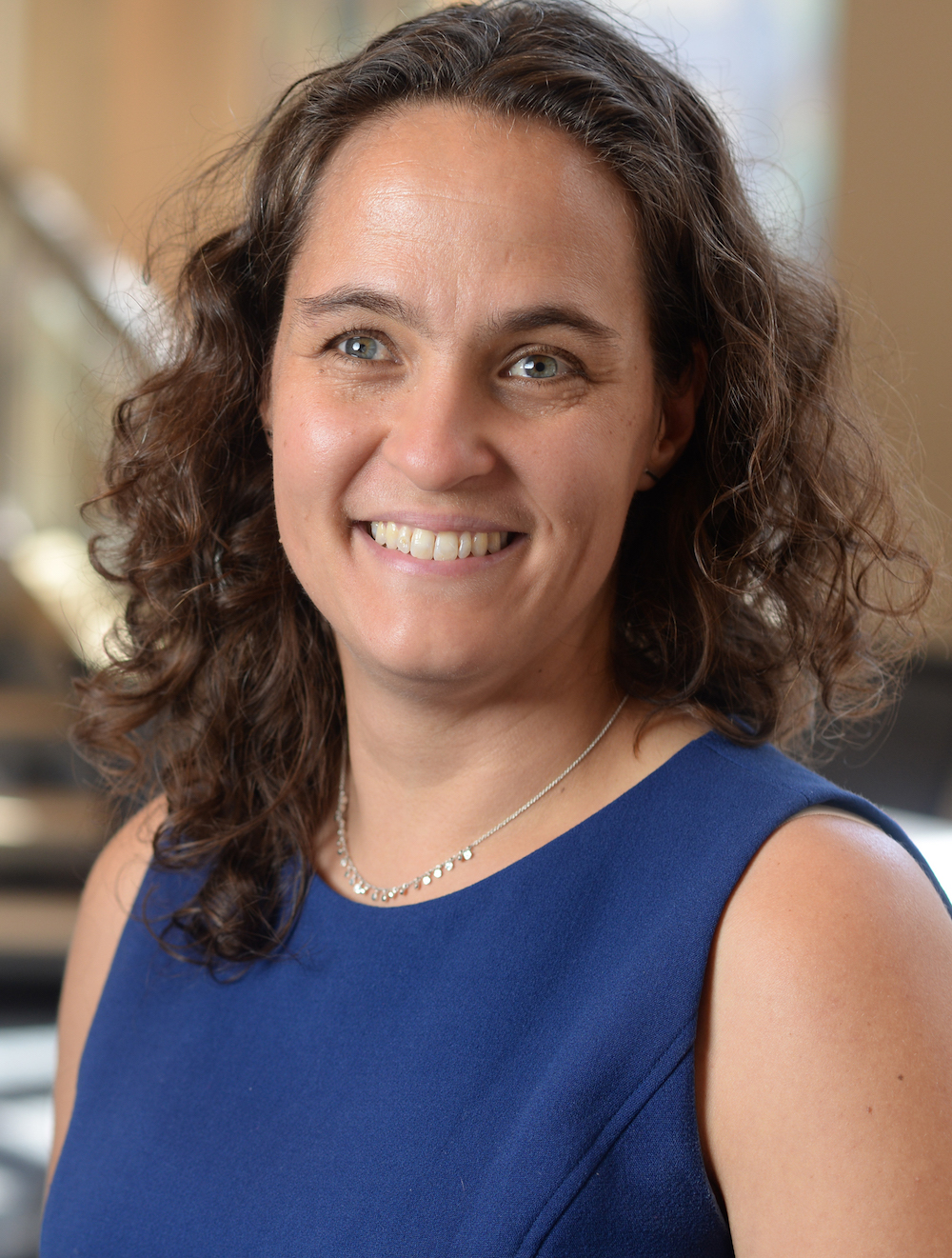 Teresa is a product discovery coach who helps teams gain valuable insights from their customer interviews, run effective product experiments, and drive product outcomes that create value for their customers and their businesses. She teaches teams how to connect the dots between their research activities and their product decisions, inspiring confidence that they are on the right track. Recent clients include Allstate, Capital One, The Guardian, and Snagajob.