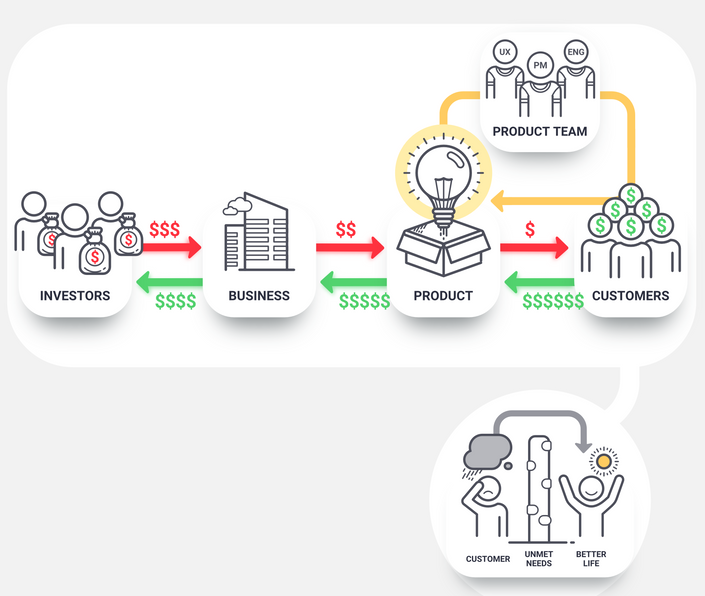 Early bird pricing ends August 13, 2021
Enrollment closes on August 27, 2021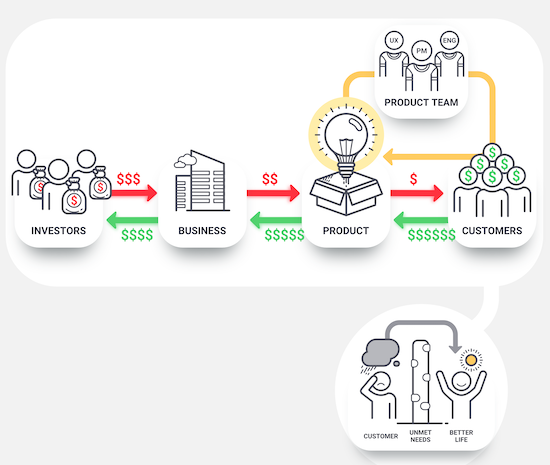 This 4-week course is designed to help you set product outcomes by focusing on the leading indicators of human behavior that drive business outcomes.
You'll learn how to translate lagging business indicators (e.g. revenue, market share) into leading customer behaviors that indicate you're on the right track and provide focus for your team's discovery and delivery efforts.
You'll learn how to propose and negotiate product outcomes with your leadership team.
You'll learn how to set specific goals for your product outcomes.
You'll learn how to deconstruct your goals to see the levers within your team's control and influence to achieve your product outcomes.
And, most importantly, you'll get a minimum of four hours of deliberate practice (more if you want it) to hone your skill.
We know product people have busy schedules. The instructional material is designed to be completed in as little as 30-60 minutes per week and you can engage with it whenever you have time throughout the week. Weekly practice sessions where you'll work with a group of your peers to put the instructional content into practice occur for one hour each week. You'll select a time that works best for your time zone.
Week 1: Deconstruct business outcomes.
Week 2: Use maps and math to identify potential product outcomes.
Week 3: Identify your point of leverage for maximum impact.
Week 4: Negotiate to set your product outcomes.
Your Instructor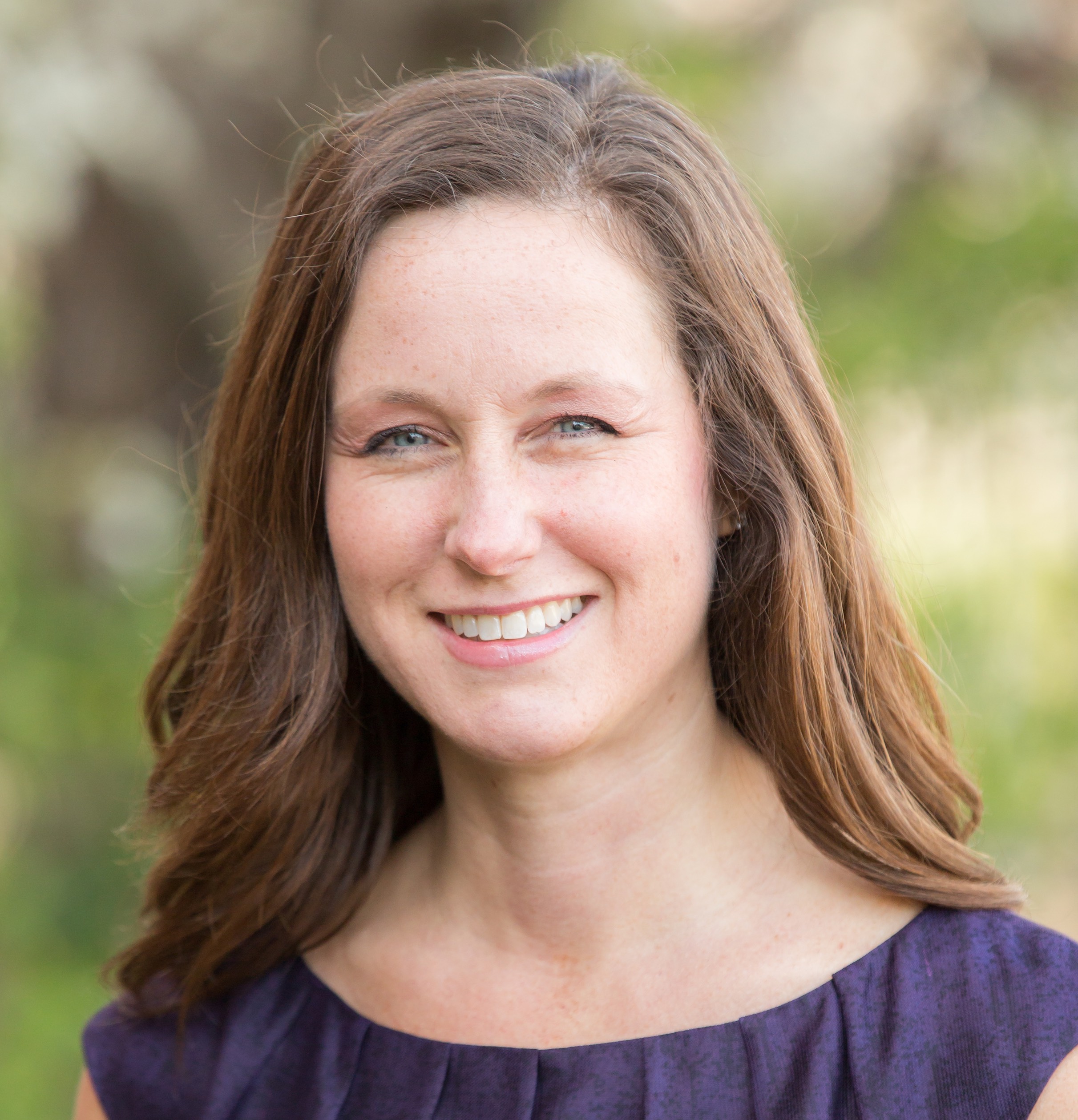 Hope Gurion founded Fearless Product LLC to serve as a Coach to product leaders and product teams seeking growth through customer-centric, evidence-based strategies.
She has led more than 40 B2B and B2C product teams throughout her career. She was Chief Product Officer at CareerBuilder and SVP, Product Management at Beachbody. She led several verticals as a product and business leader at AOL.
When she's not building great products and product teams, she sharing best practices on product leadership topics through the "Fearless Product Leadership" podcast to help product leaders shorten their learning curves.
She has an MBA from Duke University and a BA from Pennsylvania State University. She is based near San Francisco, CA but works with clients globally.

Frequently Asked Questions
When does the course start and finish?
The course starts on September 10, 2021 and runs through October 8, 2021.
How long do I have access to the course?
How does lifetime access sound? After enrolling, you have unlimited access to this course for as long as you like - across any and all devices you own.
What if I am unhappy with the course?
We would never want you to be unhappy! If you are unsatisfied with your purchase, contact us in the first 30 days and we will give you a full refund.
What Students Are Saying ...
"The course does a good job of marrying theory and practice. I know of a lot of people who want to be outcome focused - but without some foundational skills to shift teams / companies in that direction, it's all aspiration and no execution. This course gives a good foundation so that people can pick up and modify examples from class to apply." --Courtland Halbrook, Sr. Director Product, USA
"It helps you as product manager to understand what leaders expect and what you have to do." --Stephan Wilhelm Schmitz, Product-/Service-Owner Metro EDI, Germany
"Thank you for such a great class!! I have been struggling with making good outcomes for a year now and I finally feel like I have a plan that can get us there." --Amanda Obringer, Product Manager, BombBomb, USA
"This was one of the most challenging courses I have taken so far. The content is great and the weekly practice sessions are very intense. Defining good outcomes is key for successful product teams." --Geraldo Farias, Senior Agile Coach, Farfetch, Portugal
What to expect from this course:
Each Friday, you'll receive a weekly email summarizing the instructional content and activities for that week.
Each week, there will be 20-30 minutes of instructional material (a mix of articles and videos) that you'll go through on your own.
You'll also work through an individual activity that will help you put what you are learning into practice. These activities are designed to take 10-30 minutes and will need to be completed before your practice session.
During your practice sessions, you and your group mates will work together to put what you learned into practice. These sessions are student-run, however, you'll have instructions that guide you through the activities.
Practice sessions are a great way to connect with other students in the course. We often hear that for many students this is their favorite part of the course. We also know from a learning standpoint, we learn more when we see how others tackle the same problem and have thought partner to discuss ideas with. Practice sessions are a critical component of all Product Talk Academy courses.
If you have questions throughout the course or want feedback on either your individual or group activity, you can post in the course Slack channel. Your instructors are available to answer questions and give you feedback throughout the four weeks.
After the course ends, you'll continue to have access to all of the course content (including any updates or revisions we make to the course content) for the life of the course
Still have questions? Send us an email.
One more thing ...
You'll also get a 3-month subscription to our Continuous Discovery Habits Membership Program. This membership program is designed to help you connect with and learn from likeminded peers as you work to develop and hone your continuous discovery habits.
Membership includes:
Biweekly membership calls where we'll tackle your most pressing discovery questions. These calls are hosted by Teresa Torres and are informal conversations about whatever is top of mind for participants.
Monthly Fireside Chats and Ask-Me-Anythings with real product trios who are putting the Continuous Discovery Habits into practice. These sessions will be recorded and made available to all current members.
A virtual book club where we read and discuss books that help us become better continuous discovery practitioners.
Access to our Worthy Reads library (over 300 of the best product resources from around the web) and a dedicated Slack channel to discuss daily finds.
An exclusive Continuous Discovery Habits job-listings channel where you can recruit like-minded peers and / or find your next gig.
Focused challenges that will help you put the continuous discovery habits into practice (e.g. the 12-day challenge to automating your interview recruiting process).