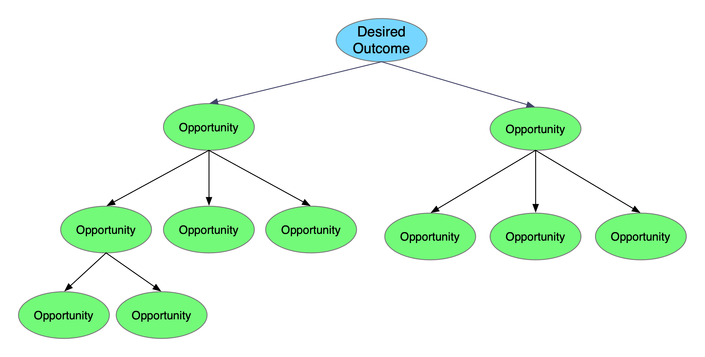 Opportunity Mapping (Various Dates)
Discover the best path to your desired outcome.
Enroll in Course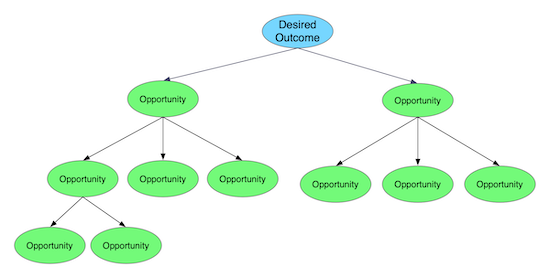 This 5-week course is designed to help you map out and understand the opportunity space—the unmet customer needs, pain points, and desires that fuel successful products.
You'll learn how to synthesize what you are learning across customer interviews—finding patterns amongst unique stories.
You'll learn how to identify unmet customer needs, pain points and desires helping you decipher where your product can have the biggest impact.
You'll learn how to structure the opportunity space—helping you turn large, intractable challenges into a series of smaller, more solvable challenges.
You'll learn how to assess and prioritize opportunities quickly ensuring that you are always working on the highest impact needs.
This course follows a "flipped classroom" model. That means you'll work through about an hour of videos, articles, and exercises on your own before attending each week's live session. During the live session, you'll get hands-on practice putting the lessons into practice. As your practice, your instructor will be available to answer questions and give feedback.
Week 1: Course Kick-off: How to Get the Most Value Out of Deliberate Practice
Week 2: Uncovering the Hidden Structure in Your Customers' Stories
Week 3: Identifying Unmet Opportunities—Customer Needs, Pain Points, & Desires
Week 4: Structuring the Opportunity Space: Turning Big Challenges into a Series of Smaller Challenges
Week 5: Strategic Product Decisions: Assessing & Prioritizing Opportunities
Your Instructor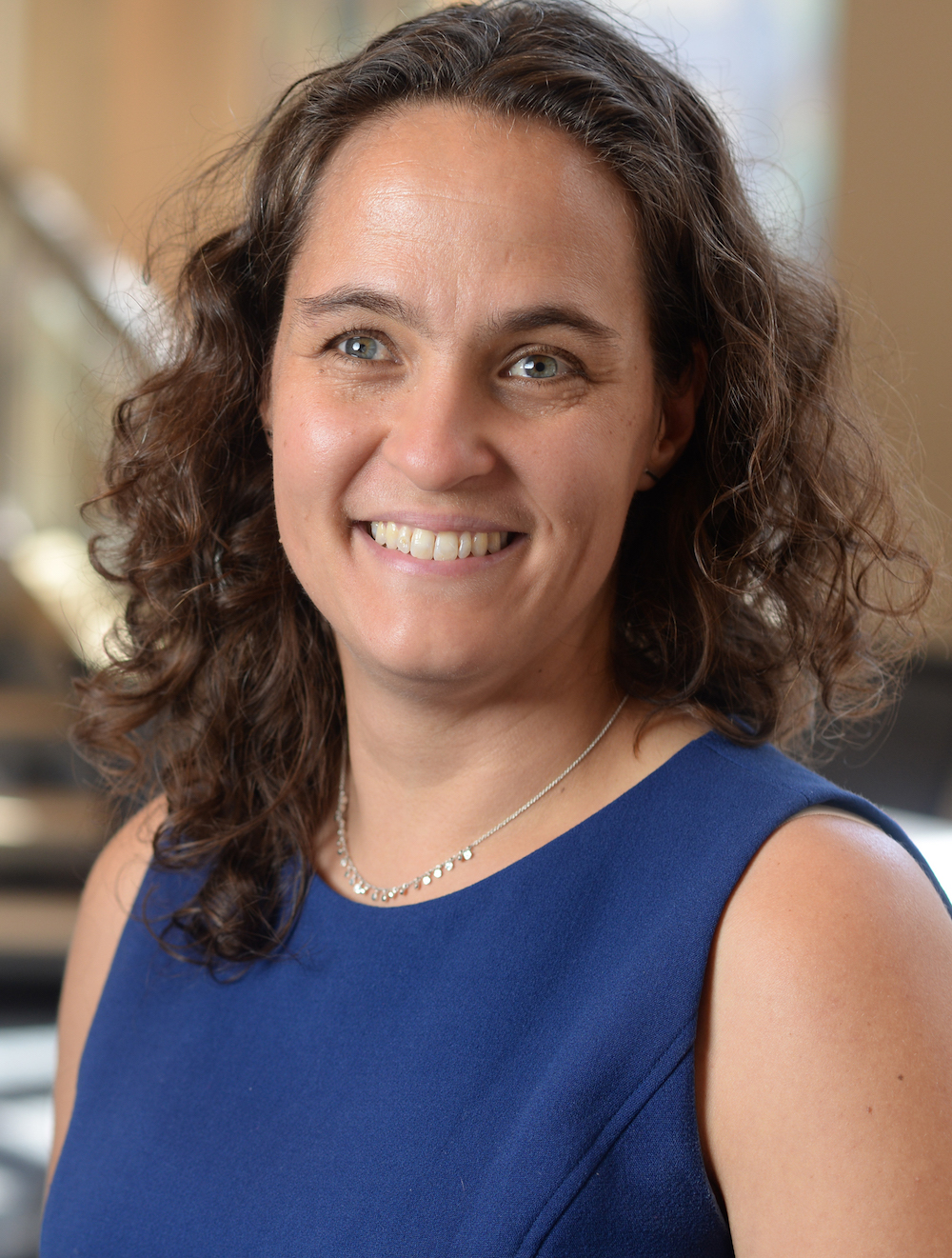 Teresa Torres is an internationally acclaimed author, speaker, and coach. She teaches a structured and sustainable approach to continuous discovery that helps product teams infuse their daily product decisions with customer input. She's coached hundreds of teams at companies of all sizes, from early-stage start-ups to global enterprises, in a variety of industries. She has taught over 7,000 product people discovery skills through the Product Talk Academy. She's the author of the book Continuous Discovery Habits and blogs at ProductTalk.org.
Frequently Asked Questions
When does this course meet?
We'll meet weekly over the course of 5 weeks. During week one, we'll meet for 30-minutes to review how the course works and make sure you are setup for success. During weeks 2-5, we'll meet for 90 minutes where we'll briefly review the week's instructional content and then dive right into practice. In between course sessions, you'll have about 30 minutes of homework to complete on your own. We offer this course several times throughout the year. For specific course dates, scroll to the bottom of this page.
What if I can't attend one of the class sessions?
This course is designed to get you hands-on practice. We strongly recommend that you sign up for dates that best fit your schedule. However, if something comes up and you are not able to attend a session, you'll still get value out of the remaining sessions.
How long do I have access to the instructional content?
You'll have access to all of the instructional content for 3-months starting from the course kick-off.
What to expect from this course:
On the first day of the course, we'll meet for 30-minutes to review how the course works and make sure you are setup for success.
Each week, there will be 20-30 minutes of instructional material (a mix of articles and videos) that you'll go through on your own.
You'll also work through an individual activity that will help you put what you are learning into practice. These activities are designed to take 10-30 minutes and will need to be completed before that week's live session.
During our live class sessions, we'll quickly review that week's instructional content. You'll spend the bulk of our live sessions working with your group, applying that week's lesson. We'll end each class with a brief discussion of that week's activity. Throughout the practice time, you'll have access to the instructor in case you get stuck or have questions.
Live sessions are a great way to connect with other students in the course. We often hear that for many students this is their favorite part of the course. We also know from a learning standpoint, we learn more when we see how others tackle the same problem and have thought partner to discuss ideas with. Live sessions are a critical component of all Product Talk Academy courses.
If you have questions in between our live sessions you can reach out to your instructors any time through our course channel in the Continuous Discovery Habits Slack community.
You'll continue to have access to all of the course content for 3 months starting from the course kick-off.
Still have questions? Send us an email
One more thing ...
You'll also get a 3-month subscription to our Continuous Discovery Habits Membership Program. This membership program is designed to help you connect with and learn from likeminded peers as you work to develop and hone your continuous discovery habits.
Membership includes:
Biweekly membership calls where we'll tackle your most pressing discovery questions. These calls are hosted by Teresa Torres and are informal conversations about whatever is top of mind for participants.
Monthly Fireside Chats and Ask-Me-Anythings with real product trios who are putting the Continuous Discovery Habits into practice. These sessions will be recorded and made available to all current members.
A virtual book club where we read and discuss books that help us become better continuous discovery practitioners.
Access to our Worthy Reads library (over 300 of the best product resources from around the web) and a dedicated Slack channel to discuss daily finds.
An exclusive Continuous Discovery Habits job-listings channel where you can recruit like-minded peers and / or find your next gig.
Focused challenges that will help you put the continuous discovery habits into practice (e.g. the 12-day challenge to automating your interview recruiting process).