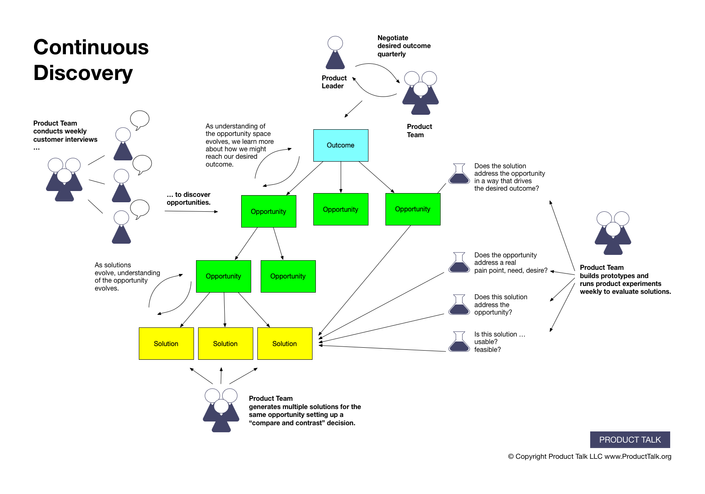 Virtual Workshop: Continuous Discovery Habits (May 2020)
Develop the habits and critical thinking skills of a high-performing continuous discovery product team.
May 6 - June 10, 2020
More teams are moving toward a truly cross-functional product team model where the teams that develops the product (i.e. product manager, designers, software engineers) are the ones responsible for doing their own discovery. They do their own user research, conduct their own experiments, and synthesize what they are learning week-over-week to support their daily product decisions.
In this workshop, you'll learn how to develop the habits necessary to create a continuous feedback loop between your product development ideas and your customers. You'll learn how to start with a research question on Monday and end with some answers on Friday, in a way that is sustainable every week of the year.
This workshop will mix real world case studies with hands-on exercises and discussion about your specific situations, to make sure that you go home with actionable takeaways. Come learn what the future of product discovery looks like.
We'll cover:
Getting to Evidence-Based, Team Decisions
Starting with Outcomes
Discovering Opportunities

Adopting Continuous Interviewing

Automating the Recruiting Process
Asking the Right Questions
Listening for Insights & Opportunities

Synthesizing Across Interviews

Mapping Your Customers' Experiences
Mapping Out the Opportunity Space

Prioritizing Opportunities

Discovering Solutions

Effective Ideation
Story Mapping Your Solutions
Surfacing Key Assumptions
Testing Assumptions
Prototyping to Simulate an Experience
The virtual workshop will be a series of six live sessions conducted via Zoom webinar software and will cover the same curriculum as the in-person workshop. Participants will work in groups via Zoom breakout rooms completing all the same activities they would have completed in-person. I've been coaching and teaching virtually for the past six years and plan to make this immersive, interactive, and fun.
The sessions will run from the first week of May through the middle of June on the following schedule:
Wednesday, May 6, 2020 4:00pm - 5:30pm Pacific / 7:00pm - 8:30pm Eastern
Wednesday, May 13, 2020 4:00pm - 5:30pm Pacific / 7:00pm - 8:30pm Eastern
Wednesday, May 20, 2020 4:00pm - 5:30pm Pacific / 7:00pm - 8:30pm Eastern
Wednesday, May 27, 2020 4:00pm - 5:30pm Pacific / 7:00pm - 8:30pm Eastern
Wednesday, June 3, 2020 4:00pm - 5:30pm Pacific / 7:00pm - 8:30pm Eastern
Wednesday, June 10, 2020 4:00pm - 5:30pm Pacific / 7:00pm - 8:30pm Eastern
Participants will also have a dedicated Slack channel in the Continuous Discovery Habits Slack community to stay connected and discuss ideas in between sessions.
Special Bonus: Get 12 Months of Support After the Workshop
All workshop participants have the option of adding a 12-month subscription to the Continuous Discovery Habits online course to their ticket purchase. This course includes:
Additional instructional material (articles and videos) that go in-depth on the workshop topics.
Case studies and real-world examples of how teams are putting these methods into practice.
Activities designed to help guide your team's discovery work.
Access to monthly Q&A calls where you can get answers to your specific questions.
Access to a lively Slack community where you can connect with Teresa and like-minded peers.
12 months of online access is typically sold for $1499. However, as a workshop attendee, you'll have the option to add this subscription to your ticket for only $500. That's a saving of a $999. Don't miss out.
To purchase this 12-month subscription, be sure to select a ticket type that includes the subscription.
Your Instructor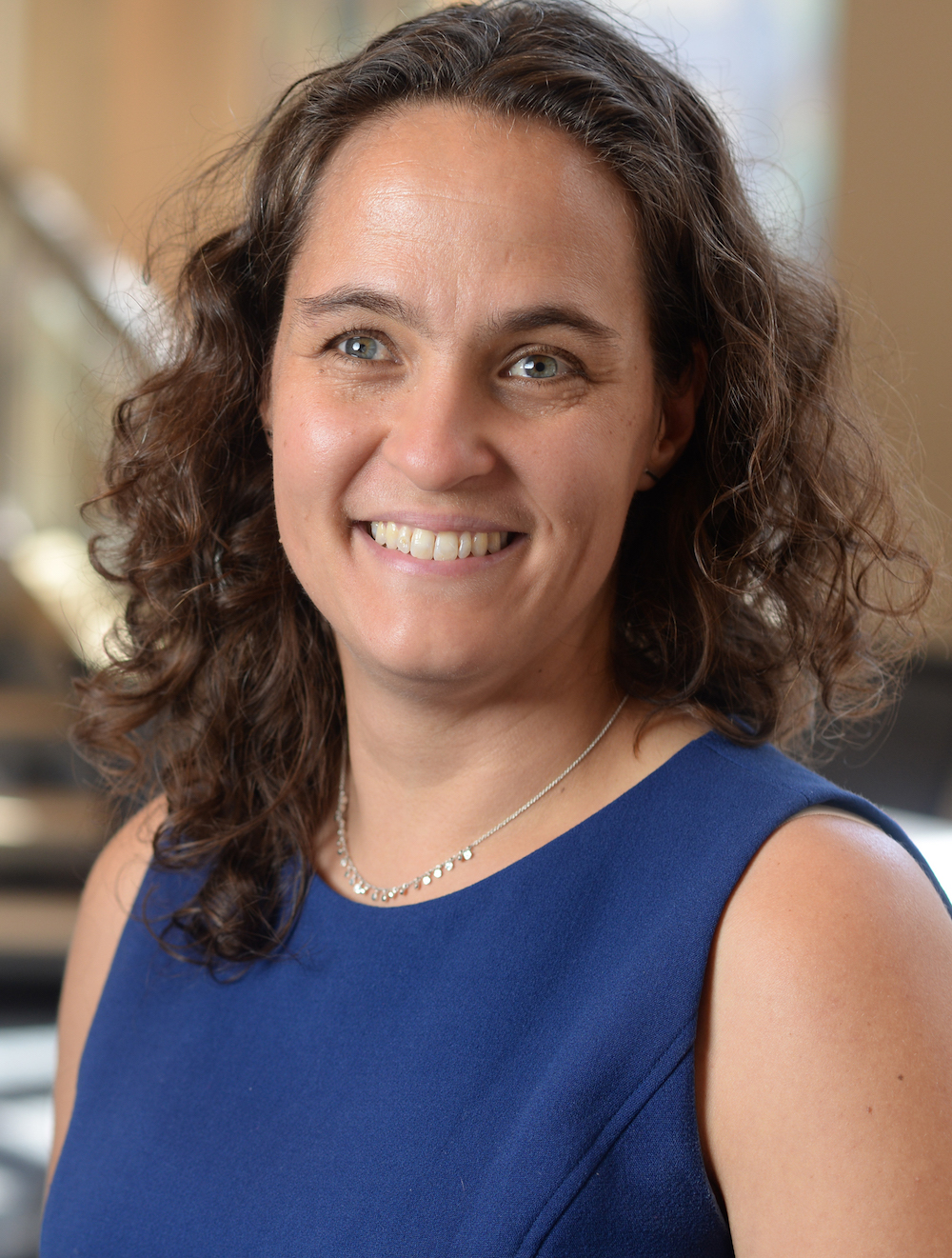 Teresa is a product discovery coach who helps teams gain valuable insights from their customer interviews, run effective product experiments, and drive product outcomes that create value for their customers and their businesses. She teaches teams how to connect the dots between their research activities and their product decisions, inspiring confidence that they are on the right track. Recent clients include Allstate, Capital One, The Guardian, and Snagajob.
Frequently Asked Questions
When does the course start and finish?
The course starts May 6th, 2020 and ends on June 10, 2020.
What is your refund policy?
You can request a full refund within 30 days of purchasing if you are not completely satisfied.
What if I can't make all the sessions?
Each session will build on the previous session. These are live sessions that will combine real-time group activities as well as discussions led by Teresa Torres. There will not be an opportunity to make up a missed session. We strongly recommend you reserve time on your calendar for all six sessions. However, if something comes up and you are not able to make a session, you can still participate in the remaining sessions.
This course is closed for enrollment.